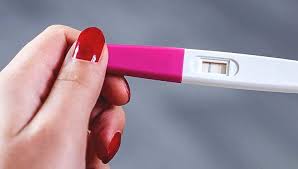 Please I need clarification here. I went to the clinic on Friday for family planning, and the nurse said o should do a P.T test before going further. The test came out positive, I keep telling her is not possible because for the past 15 months my husband has been away, and have not had any sex ever since then. 
The only reason why I went for family planning is because my husband will be back next week. We repeated the test more than 3 times, before she told me to come back on Monday to be sure. 
How is that even possible? I need answer please.