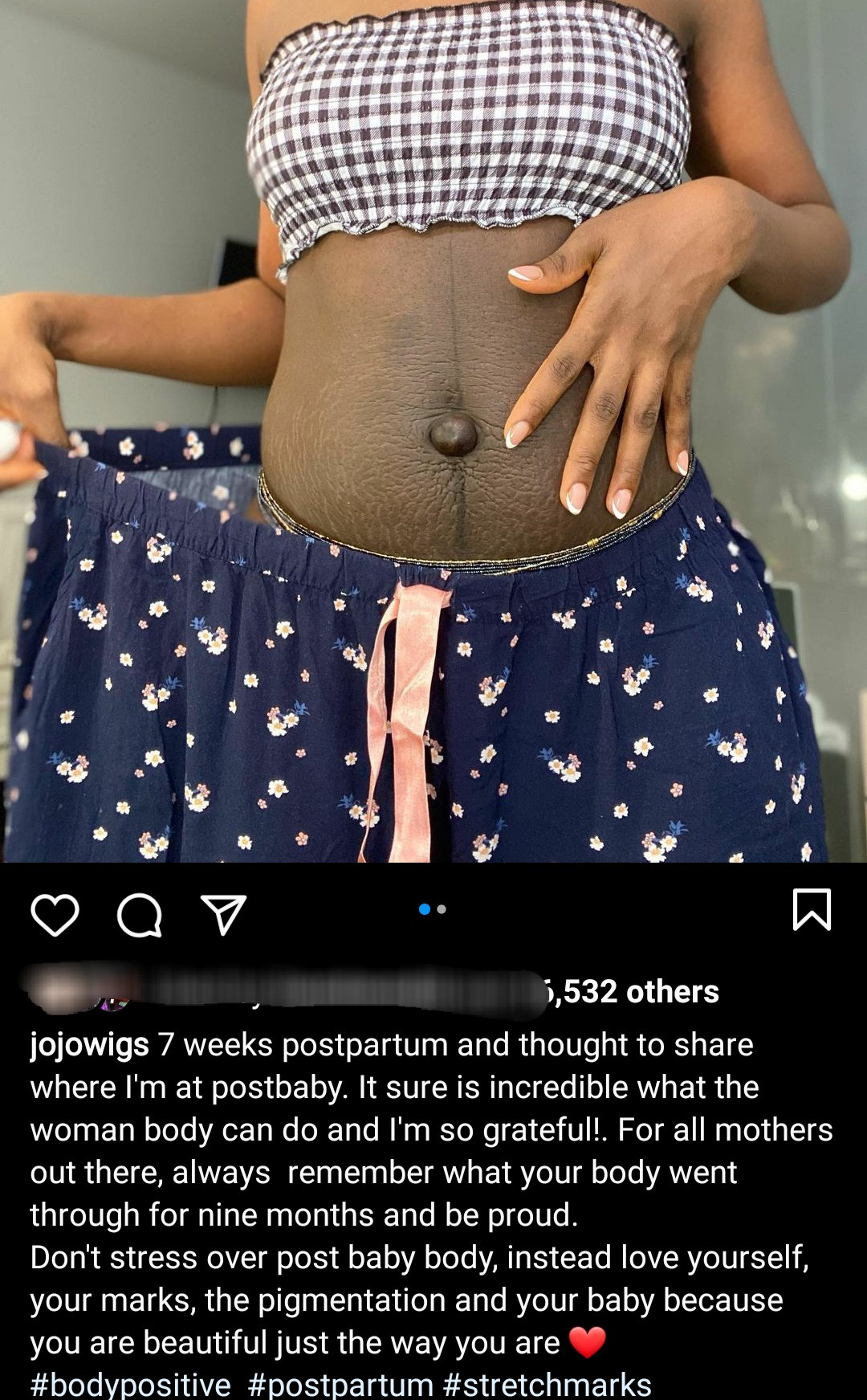 Craze clown fiancee encourages women to accept and love changes that come with being a mother.
Jojo, who is engaged to Nigerian comedian Craze Clown, has shared a photo of her post-baby body to encourage other women.
The businesswoman who welcomed her child in December revealed she's 7 weeks post-partum as she shared the photo of her bare belly.
She captioned the photo: "7 weeks postpartum and thought to share where I'm at postbaby. It sure is incredible what the woman body can do and I'm so grateful!.
"For all mothers out there, always remember what your body went through for nine months and be proud.
"Don't stress over post baby body, instead love yourself, your marks, the pigmentation and your baby because you are beautiful just the way you are."