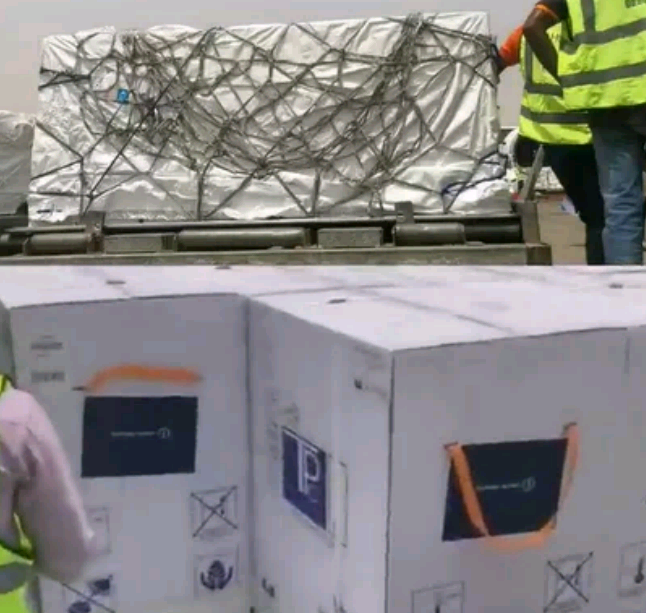 Nigeria has received its first batch of the AstraZeneca COVID-19 vaccine. The 3.92 million doses of the vaccines arrived the Nnamdi Azikiwe International Airport on board an Emirates Boeing 777-300 on Tuesday afternoon March 2.
The Federal government has said health care workers will first be vaccinated.
Remember the first batch of the vaccine is given for free once you register your name. Have you registered for the vaccine? If you haven't, go to www.nphcda.gov.ng click on COVID-19 Vaccine e-registration and register.