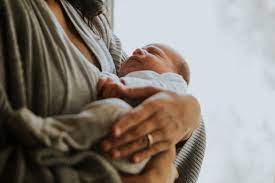 When should a Woman starts having Sex after having a baby?
The delivery process and the responsibilities that arise after given birth can be a huge thing both physically and emotionally. And for some women, sex is the last that comes to their mind which is okay because your body needs adequate time to recover. There have been numerous reports from women saying their husbands request for sex almost immediately after having a baby even when bleeding. Others recounted being forced to give in despite the pains just so they can save their marriage.
With these experiences, it is crucial for women and men to know when it is safe (health-wise) and if it is okay for the woman (emotionally) to be penetrated. According to Mayo Clinics, there is no required waiting time before having sex, however, most health care providers suggests you wait until a period of 4- 6 weeks- regardless of the delivery method (i.e vaginal and caesarian). Still, some women can take up to 8-12 weeks before the tissue completely heals.
Women who had episiotomy (a minor vagina surgery during delivery) sometimes complain of feeling sore from the stitches or the tears not healing on time. If you had this procedure and still feel sore you may want to wait few more weeks, and ensure that you see your doctor for closer look. Delivery experience can take an emotional toll in some women, if this is you, talk to your partner about your feelings including your doctor. And if it's okay, you can try other non-penetrative forms of sexual intimacy.
Are you a mom, when did you resume sex after post-delivery? Share your experience.