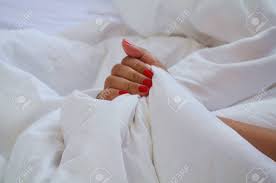 Orgasm is indeed a wonderful feeling during sex but not everyone get to experience it. Squirting another form of achieving sexual pleasure has turned to a fancy word and gradually becoming a criteria to show that you are a real woman. On a social group, majority of men were saying real women squirt as it turns them really on, while some women are asking for help on how to squirt, and aphrodisiac sellers now claim to have a magical product to make women squirt. 
While all these are classic ignorance and is gaining popularity because of movies or adult videos showing women squirting. 
Just for education sake, and enlightening women about the real woman sh*t talk, here is a simple definition or difference between squirting and cumming.
Squirting and cumming are two different thing that occur during sex and used to describe a woman releasing during the height of sexual pleasure known as orgasm.
Squirting is an act of involuntary urination occurring during the peak of sexual pleasure in some women. It looks like water or fluid coming or gushing out of the woman's urethra during sex, and a way of showing that the woman was well pleasured.
Squirting does not come from the vagina but rather the urethra ( where urine comes out of). It consists majorly of urine but less concentrated. 
Cumming on the other hand is the real female ejaculation followed by a creamy white discharge which is released into the vagina. 
Also, you may not squirt or cum, but that doesn't make you weird or haven't experience an orgasm before. Women achieve orgsam in different ways.